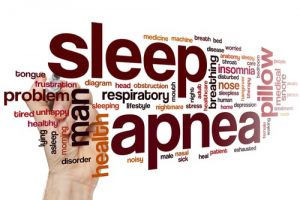 While we know that millions of people suffer from sleep apnea, there are many that have no idea they have a sleep disorder. They just assume their daytime exhaustion or chronic snoring is just a natural part of life. Instead of seeking treatment, their quality of life just continues to erode. Understanding the possible warning signs of this disorder, and seeking treatment, is essential for maintaining good overall health.
Frequently Asked Questions About Sleep Apnea Symptoms
Question: Is snoring a symptom?
Answer: In many situations, loud and chronic snoring can mean the patient suffers from sleep apnea. If your significant other complains about your persistent snoring, then you may consider seeing the dentist to undergo a diagnosis. We can then find out if you require treatment.
Question: Can the disorder lead to moodiness?
Answer: The lack of sleep can mean moodiness, a greater risk of depression, and trouble concentrating on tasks at work or school. In addition, lack of sleep can mean a greater risk of falling asleep behind the wheel while driving.
Question: What other warning signs should I be aware of?
Answer: If you wake up gasping for air or choking, this could be a warning sign. In addition, if you notice you frequently feel drowsy during the day you may consider talking to your dentist. Daytime exhaustion is often an indicator of a sleep disorder.
Question: Are there factors that make me more likely to develop OSA?
Answer: Yes. Patients that are male and over the age of 55 are more likely to develop the disorder. Other factors can include obesity, excessive alcohol consumption, smoking, congestion, and neck circumference. If you have any questions about identifying and treating sleep apnea, then contact our office today.
Do You Have Questions About Sleep Apnea Symptoms?
At James Stewart, DDS, we can diagnose your symptoms and see if you require treatment. Dr. Stewart and our compassionate staff serve patients of all ages from Livonia, MI, as well as Farmington Hills, Farmington, Plymouth, Northville, Novi, Dearborn Heights, Dearborn, Garden City, Westland, Redford, and the surrounding communities. To schedule a consultation, call our office today at (734) 425-4400.