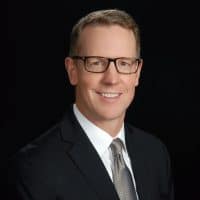 Dental Sleep Medicine in Livonia, MI
My passion for treating patients with sleep related breathing disorders such as obstructive sleep apnea and snoring continues to grow as I see the positive results we are making in our patients' lives. We have seen how treatment improves quality of life for our patients, and we know that it can potentially increase their quantity of life, as well. We offer a broad range of solutions for these disorders. Whether it is an oral appliance, or customized combination therapy with CPAP for severe cases, we are dedicated to providing our patients with the most advanced treatment options available.
To obtain and maintain successful results, we work closely with sleep physicians to properly diagnose our patients, and to continually monitor their treatment. In addition, we regularly attend continuing education classes in dental sleep medicine, as well as network with other dentists around the country who also specialize in sleep medicine.
Sleep Medicine Dentist, Dr. Stewart's Story
Dr. Stewart graduated from the University of Michigan with a BS in microbiology, completed his Doctorate of Dental Science at the University of Michigan School of Dentistry, and completed his residency in general dentistry at the Sinai Hospital of Detroit.
Dr. Stewart partakes in continuing education classes annually to remain up-to-date with the current trends and advances in dental treatments, materials, and technologies. His interest in dental sleep medicine encouraged him to study sleep patients alongside experienced technicians. By combining his expertise in general dentistry, and his commitment to those who suffer with sleep disorders, he has become one of only a handful of dentists in Michigan trained in combination therapy for sleep apnea treatment. Whether you are in need of dental sleep medicine for severe sleep apnea, or for snoring, Dr. Stewart will tailor a plan to your individual needs.
With the use of comfortable and convenient oral appliances, Dr. Stewart provides sleep apnea and snoring therapy in his Livonia, MI, dental office, as well as CPAP therapy for severe instances of sleep disorders.
Dr. Stewart is a member of the American Academy of Dental Sleep Medicine, and the dental director of Dental Sleep Medicine of Michigan, PC. He strives to treat patients with sleep disorders using non-invasive techniques in order to provide restful sleep, enjoyable days, and overall health.
Schedule a Sleep Consultation with Dr. Stewart in Livonia, MI
If you think you are dealing with a sleep disorder, such as sleep apnea or snoring, contact Dental Sleep Medicine of Michigan in Livonia at 734-425-4400 as soon as possible. We are excited to meet you and provide you with the relief that you've been searching for. Dr. James Stewart and our compassionate team are committed to forming trusting relationships with our patients, so we can work together to achieve sound treatment and a future full of restful nights. Located in Livonia on Middlebelt Road, we happily serve patients from Livonia, Farmington Hills, Farmington, Plymouth, Northville, Novi, Dearborn Heights, Dearborn, Garden City, Westland, Redford, and surrounding communities.