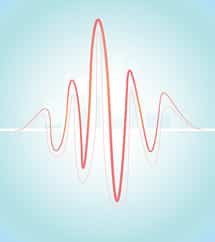 Irregular Heartbeat in Livonia, MI
Making the connection between sleep apnea and heart health can be difficult. Because many diseases can lead to sleep apnea, the cause-and-effect relationship is often challenging to dissect. However, an irregular heartbeat, medically referred to as an arrhythmia, may occur as a result of this sleep disorder.
What Is an Irregular Heartbeat?
An irregular heartbeat occurs when your heart beats either too fast, too slow, or in an irregular rhythm. When patients inform us of common sleep apnea symptoms, including irregular heartbeat, it helps solidify the diagnosis. Look over the following list of symptoms and contact us immediately to discuss whether you may suffer from this sleep disorder:
Palpitations, or a fluttering feeling in your chest
A rapid heart rate or slow heartbeat
The feeling that your heart is pounding
Fainting
Dizziness
Shortness of breath
Chest pain or discomfort
Lightheadedness
Are Irregular Heartbeats Dangerous?
An irregular heartbeat can be the symptom of a serious underlying problem, or it may be completely harmless. The only way to determine whether your arrhythmia is the result of sleep apnea or another condition is to visit with healthcare professionals. Contact our office to schedule an appointment so we can further discuss your symptoms. Dr. Stewart will explain your options and design a comprehensive treatment plan.
How Can I Treat My Sleep Apnea?
If we determine that you suffer from sleep apnea, Dr. Stewart offers a variety of treatments to handle your sleep disorder. You may need to treat sleep apnea for the rest of your life. However, changing certain habits, such as eliminating tobacco and alcohol use, and losing excess weight, may contribute to a better night's sleep. In the meantime, Dr. Stewart offers oral appliance therapy to help you achieve a more restful night's rest. If your rapid heart rate, slow heart rate, or irregular heart beat is a side effect of interrupted sleep, this therapy may address that issue, as well.
Schedule a Sleep Consultation with Dr. Stewart in Livonia, MI
If you think you are dealing with a sleep disorder, such as sleep apnea or snoring, contact Dental Sleep Medicine of Michigan in Livonia at 734-425-4400 as soon as possible. We are excited to meet you and provide you with the relief that you've been searching for. Dr. James Stewart and our compassionate team are committed to forming trusting relationships with our patients, so we can work together to achieve sound treatment and a future full of restful nights. Located in Livonia on Middlebelt Road, we happily serve patients from Livonia, Farmington Hills, Farmington, Plymouth, Northville, Novi, Dearborn Heights, Dearborn, Garden City, Westland, Redford, and surrounding communities.