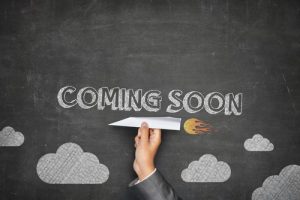 Dr. James Stewart understands that in the world of dentistry, things can move quickly. He often completes continuing education course to learn about new treatments and the latest technologies for addressing oral health concerns, such as obstructive sleep apnea (OSA). Currently, Dr. Stewart is undergoing training in orthotropics, to help prevent the onset of sleep disorders in young children later in life.
Frequently Asked Questions About Orthotropics
Question: Does sleep apnea impact children?
Answer: Sleep apnea typically impacts adults, particularly males over the age of 55. However, the development of soft tissues as children can often increase the risk of OSA as children grow into adults.
Question: What causes OSA?
Answer: Sleep apnea develops when the patients' soft tissues become too relaxed as they sleep, which can cause them to collapse and block airflow completely. The patient is then woken by brain after it registers the sudden lack of oxygen. For some, this cycle of being woken up and falling asleep again can happen dozens of times per hour, leading to exhaustion and a host of other symptoms.
Question: Can the dentist prevent the onset of OSA in kids?
Answer: That is the goal of orthotropics, to monitor and guide the shape and development of the teeth, jaws, and oral tissues. Doing so not only helps reduce the risk of OSA later in life, but also the risk of TMJ disorder and other oral health concerns.
Question: What treatments are currently offered?
Answer: At the moment, we offer CPAP machines and custom oral appliances to address OSA symptoms and help patients obtain the deep, uninterrupted rest needed to function at work or school. If you have any questions about our approach to treating sleep apnea, or about orthotropics, then contact our office today.
Interested in Treating Sleep Apnea?
At James Stewart, DDS, our team will work together to help you rest easier. Dr. Stewart and our compassionate staff serve patients of all ages from Livonia, MI, as well as Farmington Hills, Farmington, Plymouth, Northville, Novi, Dearborn Heights, Dearborn, Garden City, Westland, Redford, and the surrounding communities. To schedule a consultation, call our office today at (734) 425-4400.