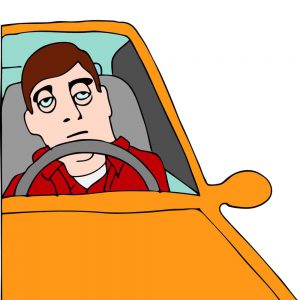 We have all experienced being tired or sleepy. When we reach that point it can be almost impossible to function. When your body needs rest, it needs rest. We've also experienced how fresh, rejuvenated, and energetic a good night's sleep can make us feel. The difference can be unbelievable. However, according to the American Psychological Association most people are sleep deprived. In fact, it may not be a question of whether or not you are sleep deprived, but rather how sleep deprived are you?
America's Sleep Debt
Psychology professor, James B. Maas, at Cornell University believes we have a sleep crisis in America. According to Maas, "Most adults are moderately to severely sleep deprived…" Sleep deprivation can affect:
Productivity
Relationships
Work
Alertness
Energy
Performance
Thinking
Creativity
Health
Safety
Quality of life
Life span
According to Maas, our bodies are like a piece of machinery, yet we care for our machinery better than our own bodies.
The Affects of Sleep Deprivation
According to research, physical and cognitive functions are not working at an optimal level even with a sleep duration of seven hours per night. For instance, reaction times while driving and solving mathematical tasks are at a decreased speed compared to people who have slept longer and better. Reducing sleep by one hour over several nights can result in a person experiencing cognitive deficits (without being aware of it) similar to stroke patients. Lack of sleep can also result in health issues including obesity and type II diabetes.
About Your Livonia MI Dentist Dr. Stewart
James R. Stewart, Jr, DDS, PC and our compassionate staff proudly serve patients of all ages from Livonia, MI., Farmington Hills, Plymouth, Northville, Dearborn Heights, Garden City, and all surrounding communities. If you think you or a loved one is dealing with a sleep disorder, call our office today at (734) 425-4400, to schedule an appointment. At Dental Sleep Medicine of Michigan, we are committed to forming trusting relationships with our patients so we can work together to achieve sound treatment and a future full of restful nights.