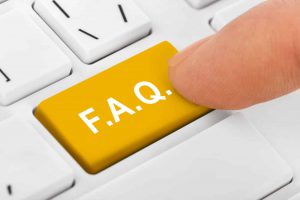 Are you suffering from sleep apnea and have recently begun to wonder if your headaches are related? Perhaps you have not yet received a diagnosis for this sleep disorder but all signs are suggesting it's something that you require treatment for ASAP. For a definitive diagnosis, we encourage to come in to learn whether you're dealing with sleep apnea headaches. For answers for your immediate questions, we are happy to help with a quick FAQs session.

Frequently Asked Questions
Question: How do I know if I'm dealing with a sleep apnea headache or if it's some other type of headache? Is there any way to tell?
Answer: The only way to know for sure is to come in for a visit. However, generally speaking, these types of headaches are characterized by:
They occur every morning
The discomfort happens on both sides of your head
Pain will occur over your eyebrows
Headaches generally last a half hour to two hours
Question: Is it really that big of a deal if I'm struggling with sleep apnea headaches? Are they suggestive of something more serious?
Answer: Unfortunately, sleep apnea is, in fact, quite serious when left untreated. The headaches occur due to a lack of oxygen that takes place throughout the night when you stop breathing. The longer this occurs, the greater the chance that you suffer from serious health problems like heart health concerns, high blood pressure, and more.
Question: What can I do to make the sleep apnea headaches stop?
Answer: For immediate relief, you may rely on over-the-counter pain relievers. However, to treat the source of the problem, we strongly encourage you to come in for sleep apnea treatment. It will alleviate both the disorder itself as well as associated symptoms.
Learn More About Your Headaches During A Visit
Schedule a visit to discuss your sleep apnea and headaches, so we may determine the cause and appropriate treatment. James Stewart, DDS, and our team serve patients from Livonia, MI, as well as Farmington Hills, Farmington, Plymouth, Northville, Novi, Dearborn Heights, Dearborn, Garden City, Westland, Redford, and the surrounding communities. To schedule a consultation, call our office today at (734) 425-4400.