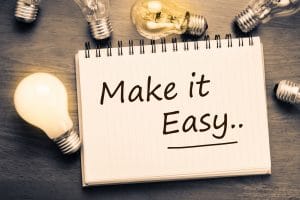 Are you a little unsure about scheduling a visit to talk with us about your potential sleep disorder? Since you're not even sure if you have one or if you'll discover it's time to schedule a visit with your general practitioner, you may feel sort of hesitant to call us. Good news: We understand how you are feeling and we invite you to shrug off your shyness and come in. How to make this the easiest experience ever? We've got some tricks to share!
If You Don't Mind Calling…
If you're a fan of using the phone and making actual phone calls, then call us up! We are here to talk with you, to hear what you have to say about your sleep disorder concerns, and to set up a consultation for you. Let us know that you are just getting started, so we can plan an appointment that suits your needs.
If You Don't Like Phone Calls
Perhaps you are hard of hearing, you aren't sure what to say, or you have become very reliant on emails and texting. No problem! We make scheduling time to discuss your sleep disorder very easy. Go ahead and fill out our online option to "request an appointment" and we will get back to you.
Get A Head Start On Forms
Avoiding your sleep disorder visit just because you're not excited about sitting in our waiting room, while you fill out a mountain of papers? Not to worry. You can fill out the necessary paperwork (it's not very much, by the way) at home. Use our online forms to print, fill out, and bring them with you!
Learn About Your Sleep Disorder Soon
All you need is an appointment to talk over your symptoms with us, so we may offer a diagnosis and help for your sleep disorder. James Stewart, DDS, and our team serve patients from Livonia, MI, as well as Farmington Hills, Farmington, Plymouth, Northville, Novi, Dearborn Heights, Dearborn, Garden City, Westland, Redford, and the surrounding communities. To schedule a consultation, call our office today at (734) 425-4400.