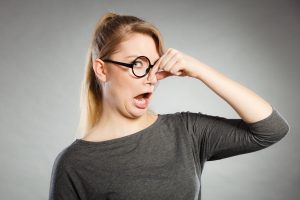 It's not as if you don't have enough of a problem going on with your sleep disorder! You're already exhausted, you may be dealing with headaches, and the list of symptoms goes on. However, throwing bad breath into the mix of your concerns is just adding insult to injury! Why is this happening, you may wonder, and is there really anything you can do about it? As you may have guessed, this is often a symptom connected to your sleeping issue and something we can most certainly address.
If Congestion Is Involved In Sleep Problems
There are different reasons you may be dealing with a sleeping disorder. In some instances, congestion can play a role or can worsen a problem like snoring. Here's what you should recognize about congestion: If you're dealing with post-nasal drip, then this alone can cause unpleasant breath. We encourage you for this reason (and for the sake of your sleep) to treat upper airway congestion.
If You're Snoring And Mouth Breathing Through The Night
When you snore throughout the night (and if you suffer from sleep apnea), you're doing a lot of breathing through your mouth. If you didn't already know, the ideal situation is for individuals to mostly breathe through their noses! Unfortunately, when you mouth breathe, it causes your saliva to dry. You need saliva to keep bacteria from becoming too populated in your mouth. Too much bacteria means the release of some not-so-great smells, which will cause bad breath. Treat your sleep disorder with us!
Sorting It All Out
Come in to talk with us, learn about what you may be dealing with in regard to a sleep disorder, and then you'll have answers (and a solution for your bad breath).
See Us For Improved Sleep And Breath, Too
When you're dealing with sleep disorders, many side effects may come along with the sleeping problem. See us to get it all sorted out! James Stewart, DDS, and our team serve patients from Livonia, MI, as well as Farmington Hills, Farmington, Plymouth, Northville, Novi, Dearborn Heights, Dearborn, Garden City, Westland, Redford, and the surrounding communities. To schedule a consultation, call our office today at (734) 425-4400.