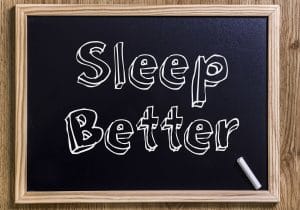 When you have found yourself in exploratory mode in regard to sleep apnea treatment, you will discover there are quite a lot of ways to handle this nighttime breathing disorder. One of the common forms of treatment you will learn about is the CPAP machine. Have you already begun learning about it? See how much education you've soaked up (or increase your knowledge) with a quiz!
Quiz Questions: True or False?
True or False: CPAP stands for continuous positive airway pressure. This means that you will be receiving sleep apnea treatment by relying on a device that helps you maintain open air passages with air pressure.
True or False: Choosing to use CPAP is always our first line of defense when it comes to sleep apnea.
True or False: You will probably find CPAP to be an option that's extremely challenging to deal with but it offers so many benefits that it's worth it.
Quiz Answers
True. With gentle positive air pressure that helps air make its way into your lungs, you will receive the air that you need during sleep and your air passages will remain open instead of collapsed.
False. We offer other options for sleep apnea treatment, often before suggesting CPAP, such as making lifestyle changes and using an oral appliance (mouthguard).
False. You may find that the CPAP seems a little strange at first because you don't usually breathe during sleep with the assistance of a machine. However, patients quickly adjust and happily return to optimal sleep.
Treat Sleep Apnea With A CPAP Machine
See us for a variety of sleep apnea treatment solutions to help you get back to sleep. James Stewart, DDS, and our team serve patients from Livonia, MI, as well as Farmington Hills, Farmington, Plymouth, Northville, Novi, Dearborn Heights, Dearborn, Garden City, Westland, Redford, and the surrounding communities. To schedule a consultation, call our office today at (734) 425-4400.