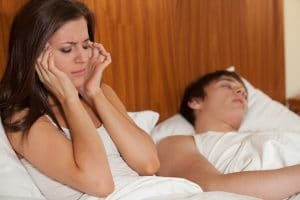 Your nightly habit of snoring can make you feel embarrassed, and it can frustrate your partner – it can also be a sign of sleep apnea. While not everyone who snores has sleep apnea, snoring is a common and recognizable symptom. If you suffer from this issue, it can affect your quality of life, and your overall health. Fortunately, you can count on support at your Livonia, MI sleep clinic for this problem, and for the problem of snoring. In cases where sleep apnea affects a patient, our practice can address the matter, and stop their health from worsening. Even if your snoring issues are not connected to sleep apnea, you can benefit from an appointment, so that the matter can be put to rest.
Finally Addressing That Snoring Problem
If you have recently begun snoring at night, or if it has long been a problem, you should know that the problem can affect your life, and your partner's life. If snoring is a sign of sleep apnea, your appointment can lead to treatment to address this serious issue. If nothing is done, sleep apnea can lead to problems with your blood pressure, and make other health issues harder to manage. If you snore, but do not have sleep apnea, treatment can help you breathe easily, and it can make nights easier for your partner, as they can more easily enjoy the important benefits of being fully rested.
Problems That Affect Your Sleep Can Affect Your Life, And Your Health
People who snore can feel self-conscious, but if you keep the problem hidden, you may miss out on important care. Your trip to the sleep clinic can lead to care that makes it easier for you to rest fully – failing to enjoy the benefits of sleep can lead to short-term memory issues, irritability, grogginess, and other health concerns.
Are You Ready To Take Care Of That Frustrating Snoring Problem?
If you have been dealing with a tendency to snore, contact Dental Sleep Medicine of Michigan in Livonia at 734-425-4400. Dr. James Stewart and our team are committed to giving people the care they need so that they can enjoy the full advantages that come with being well-rested, and we can recognize when sleep apnea puts your health in jeopardy. Located in Livonia on Middlebelt Road, we are proud to care for patients from Livonia, Farmington Hills, Farmington, Plymouth, Northville, Novi, Dearborn Heights, Dearborn, Garden City, Westland, Redford, and surrounding communities.