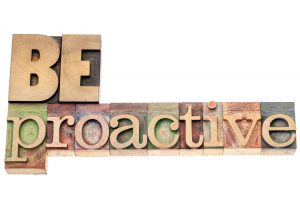 Sleep apnea is one of those things that you discover is there but that you may have a hard time fully embracing. You would love to hear that it was a mistake and actually, you don't have it! Yet, the reality is: You need sleep apnea treatment and it's time to get proactive, so you can get your sleep (and your life) back. The good news at the moment? Our Livonia, MI team urges you to remember that while you do need to take action, it's really a very easy path toward improvement! Let's get started.
#1: Review Your Lifestyle With A List!
First, it's very easy for us to talk with you about things in your life that may be very seriously contributing to your sleep apnea. It's just as easy for you to nod your head as you listen and then tell yourself you'll make changes. Unfortunately, it's just as easy to say things like, "I'll start exercising tomorrow" or "just one more glass of evening wine, I'll stop tomorrow!" We understand. However, when you really want to feel better, we suggest writing out a list of goals and checking that list daily, so you can keep up with your progress with this aspect of your sleep apnea treatment.
#2: Dedicate Yourself To Scheduling A Visit With Us
Decide that you will definitely see us for sleep apnea treatment by calling and setting up a date and time. You will soon be back into the consistent sleeping habits you once enjoyed.
#3: Have A Conversation With Yourself About Fairness
No, it doesn't feel fair that you have to deal with sleep apnea. You may ask yourself, why are you dealing with it, while others aren't? Maybe you aren't doing anything at all in regard to lifestyle to promote this issue, yet here you are, dealing with interrupted sleep. It's true that it would be nice if you could just ignore it and wait for it to go away but you cannot. When you make the decision to overlook whether or not it's fair and instead, to focus on fixing the problem, you will very quickly succeed with our help with sleep apnea treatment (and you will feel so much better as a result).
See Us To Receive Helpful, Effective Sleep Apnea Treatment
When you make up your mind to manage your sleep apnea, you can come in, receive a diagnosis, receive treatment, and quickly find yourself relaxed and well rested again! James Stewart, DDS, and our team serve patients from Livonia, MI, as well as Farmington Hills, Farmington, Plymouth, Northville, Novi, Dearborn Heights, Dearborn, Garden City, Westland, Redford, and the surrounding communities. To schedule a consultation, call our office today at (734) 425-4400.