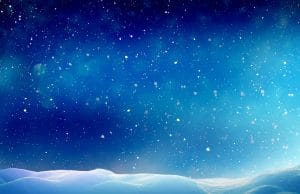 The last thing you're really thinking about in regard to Christmas is sleeping. What you're thinking about is what everyone else is so excited about! There are presents to buy, presents to receive, meals to plan, shopping to complete, tables to set, decor to put up, and the list just keeps on going and growing. While this is all quite relevant and is certainly worth prioritizing, our Livonia, MI team reminds you that it's equally important that you pay close attention to any of your unique needs if you deal with a sleep disorder. This time of year can be so busy that it throws things off for you, making sleep even more disrupted. We can help.
You Can Gift Yourself Treatment For Sleeping Problems!
First, if you are fairly certain that you are dealing with a sleep disorder, from snoring to sleep apnea, what you don't need to do is try to pretend it isn't there. While Santa can bring you nearly anything you want in the world, treatment for your sleep might be something you want to leave to our team of dental professionals! Remember, even if you're not sure what's going on, we welcome you to come in and find out. Think of it as a wonderful holiday gift you give to yourself.
You Should Not Push Your Sleep Disorder Aside
You might get a little too excited about how fun and free the holidays feel, which means you end up letting Christmastime become a free for all. If you're someone who is already receiving treatment for a sleep disorder like sleep apnea, we strongly suggest you don't push this aside during this time of year (or any other). It will end up backfiring and can make an otherwise joyous time stressful and extra exhausting!
Treatment Helps You Avoid Embarrassment
Remember that treating a sleep disorder can help you feel much more comfortable as a visitor in someone else's home or having visitors in your own. How so, you ask? Well, whether it's serious snoring or sleep apnea, you probably make some loud noises at night! With treatment, it helps you breathe, so you don't feel embarrassed when you get up in the morning!
See Us Before Christmas For Sleep Treatment
If you need treatment for a sleep disorder and you're worried about the upcoming winter holiday, then simply call us ASAP to come in for a visit. James Stewart, DDS, and our team serve patients from Livonia, MI, as well as Farmington Hills, Farmington, Plymouth, Northville, Novi, Dearborn Heights, Dearborn, Garden City, Westland, Redford, and the surrounding communities. To schedule a consultation, call our office today at (734) 425-4400.