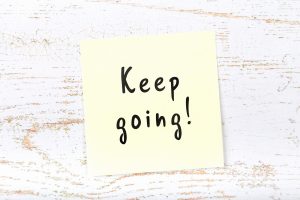 You may think that the second you begin sleep apnea treatment to help lessen the severity and hopefully resolve your sleep disorder, you should stop any and all other efforts to address your sleep apnea. We understand! You may worry that something else is going to interfere with this professional treatment we have provided. Or, you may simply think that you're spinning your wheels and that any other efforts are going to be useless. The truth is, if you have been doing other things to try to make your sleep better, most of the time, our Livonia, MI team is going to tell you to keep on going! Let us offer a few examples of things that don't have to stop.
#1: Therapy
Perhaps part of your experience with sleeping poorly is not strictly related to sleep apnea. While sleep apnea treatment will help, it is solely going to promote airways that can remain wide open as you sleep, so you breathe consistently and freely. If you are dealing with any type of anxiety or other concerns that make it difficult for you to fall asleep or stay asleep, then don't stop now! Remember that every effort you put toward good sleep is a worthwhile venture.
#2: Limiting Your Caffeine
You may think that now you have the key that will help you stay asleep, so why bothering limiting your caffeine? Why keep up with any other lifestyle changes you've made? Your sleep apnea treatment we have provided solves everything, right? Nope! Your brain can still wake you up if you're sensitive to things like caffeine, alcohol, medication, etc. So, stick with your previous approach. Just add your mouthguard into the mix.
#3: Exercise
Have you been worrying that your exercise is actually negatively contributing to your ability to sleep? Maybe you like to exercise in the evenings but you have heard that doing so can give you an extra jolt of energy, which you worry will counteract your sleep apnea treatment. Again, the treatment we offer is purely physical in nature as it keeps airways open. We suggest you continue exercising! If you worry your timing is off, select a different time of day!
Choose Sleep Apnea Treatment
To address your inability to stay asleep at night due to sleep apnea, we remind you that coming in for sleep apnea treatment will offer you exceptional progress, so may begin sleeping soundly again. James Stewart, DDS, and our team serve patients from Livonia, MI, as well as Farmington Hills, Farmington, Plymouth, Northville, Novi, Dearborn Heights, Dearborn, Garden City, Westland, Redford, and the surrounding communities. To schedule a consultation, call our office today at (734) 425-4400.