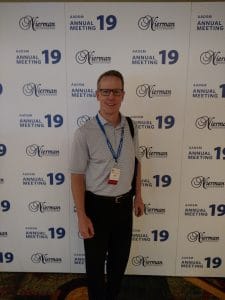 You may occasionally wonder: Does the world of sleep disorder treatment change? Is it always evolving? Or, when you come in to meet with our Livonia, MI team, are we just providing you with the same care that's been offered for years? Fortunately, we can happily report that the world of sleep medicine is always advancing and that we are extremely proactive in keeping up with the latest and greatest, so you're able to receive effective, comfortable care! Consider some details from the American Academy of Dental Sleep Medicine's (AADSM) annual meeting we just attended!
Receiving Updates On Research
As you know, sleep apnea, snoring, and more are concerns that we can treat through means, such as oral appliance therapy. While this is an extremely effective route, there's always room for additional clinical research and ways to make your experience with these mouthguards even better! During the AADSM, we gathered new insight that can help streamline your treatment for sound sleep.
Advances In Treatment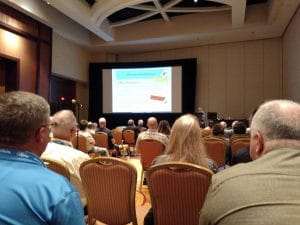 You are also aware that the oral appliances that we offer for sleep disorder treatment, which will help you remain comfortably breathing throughout the night (whether you deal with sleep apnea or snoring) come from labs. During the AADSM, we met face-to-face with individuals from a variety of manufacturers, learning all about the updates to the devices that make your sleep more comfortable.
More Comfortable, More Effective
Do you already wear an oral appliance for sleep treatment? If so, then you have likely recognized that they are quite comfortable and provide you with a simple and effective solution for your sleep apnea or snoring. With that said, there is always room for a bit of improvement. Perhaps you find that there's some minor complication that frustrates you about your appliance. Maybe you find that it helps but you wish it was just a bit better in one particular way. By attending the annual AADSM and learning about improvements, we can now implement techniques that will allow patients to have even greater success! Have questions about your own treatment experience? Bring them to us! We're all ears and have solutions!
See Us For Much Better Sleep
Don't ignore the symptoms that you experience in terms of sleeping, the questions you have about your oral appliance, or anything else to do with sleep apnea and snoring! Schedule a visit, so we may help. James Stewart, DDS, and our team serve patients from Livonia, MI, as well as Farmington Hills, and the surrounding communities. To schedule a consultation, call our office today at (734) 425-4400.