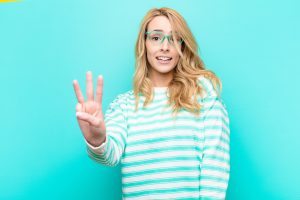 If you develop a problem with sleep apnea, and do not seek treatment, the problem can create serious problems for you over time. Sleep apnea robs a person of their ability to complete their rest cycles at night, which means they no longer enjoy the benefits they are supposed to receive from slumber. You can begin to experience chronic fatigue, your mood can be negatively impacted, and you may face a heightened risk for heart troubles! Our Livonia, MI clinic is prepared to help you take on sleep apnea so that you can once again rest peacefully. Is it time for you to look into treatment? An assessment concerning your sleep can help you determine if treatment might be beneficial.
1. Your Partner Mentions Snoring Or Other Sleep Concerns
If you are married or in a relationship, your partner can be well aware of your current sleep habits. If they (or a roommate) have mentioned snoring problems, or sounds that suggest you are struggling to breathe, you may be dealing with sleep apnea. Tossing and turning at night can also be a concern. It is possible for a person to snore without having sleep apnea. With that said, the obstructed breathing that causes snoring can lead to obstructive sleep apnea if your airways become blocked for extended periods of time.
2. You Struggle With Symptoms Of Lack Of Sleep
If you go without sleep for a night, or have significantly less rest than usual, problems like fatigue can hardly surprise you. With that said, you may be unsure of why you feel tired after having what you believe was a full night's rest. If you continue to struggle with fatigue, irritability, or other problems that lack of sleep can cause, it could be sleep apnea. This condition forces you to awaken and break your rest cycle, which means it can make it difficult for your body to fully recover during sleep.
3. You Have Health Issues That Might Be Connected To Sleep Apnea
High blood pressure and issues with irregular heartbeat can be a consequence of sleep apnea, and weight issues can make you more likely to develop trouble sleeping. If these problems are affecting you at a time when you feel less rested, it may be time to discuss sleep apnea treatment.
Our Livonia, MI Clinic Can Help You Deal With Sleep Apnea
At our Livonia, MI clinic, we are prepared to help you determine if sleep apnea is affecting you. If it is, we can determine the right procedure to help you put this problem behind you! It is important to take this condition seriously – if you continue to let sleep apnea affect your health and life, its effects can grow increasingly severe. To find out more, or to make an appointment,  call our office today at (734) 425-4400.