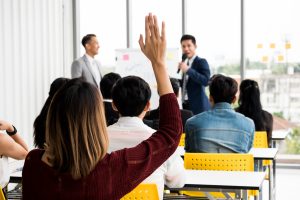 In the course of an appointment with your dentist, you can talk about more than just whether or not you have any cavities that need to be treated. Many people are surprised at just how much their dental practice can do to help them. At our Livonia/Detroit, MI area dentist's office, Dr. Stewart is prepared to help you if you struggle with sleep apnea. The condition of sleep apnea can take a serious toll on your well-being. In addition to being the reason why many people snore, sleep apnea can negatively impact your blood pressure, interfere with your ability to feel well-rested, and generally hurt your quality of life. We offer treatments to support our patients who struggle with this problem. In fact, for those who are affected by obstructive sleep apnea, we can recommend oral appliance therapy, a treatment approach that does not require a CPAP machine to give you back your ability to sleep soundly.
The Consequences Of Letting Sleep Apnea Go Without Treatment
When you struggle with untreated sleep apnea, you can experience many of the issues someone will go through during a prolonged period of sleep deprivation. That means dealing with fatigue, irritability, a lack of ability to focus, and a tendency to become distracted or even to "doze off" at inappropriate times. The nightly interference with your breathing can make you snore loudly and persistently, and it can cause your blood pressure to raise.
Discussing Your Symptoms Of Sleep Apnea With Your Dentist
While you may not think of sleep apnea as something to discuss with a dentist, our practice can help you. You can bring up your symptoms of sleep apnea during a routine appointment, or come to see us if you think this problem is impacting your quality of life. By assessing your sleep and health, we can determine if this problem might be impacting you, and if it is, we can review your options for treatment.
Can Your Sleep Troubles Be Addressed Through Oral Appliance Therapy?
Oral appliance therapy can make treatment for sleep apnea more comfortable than you anticipate. Rather than adjusting to sleeping with a CPAP mask each night, you can instead use a sleep appliance that corrects the position of your jaw to stop tissues from blocking your throat and affecting your ability to breathe at night. With this adjustment, you can remain at rest and stop struggling with the effects of sleep apnea!
Talk To Dr. Stewart About Your Issues With Sleep Apnea!
Our Livonia/Detroit, MI dentist's office is happy to help patients who think sleep apnea may be negatively impacting them. If you are someone who experiences symptoms of sleep apnea, we can review your treatment options for putting the matter to rest. To find out more, you can contact Dr. James Stewart's dental office at (734) 425-4400.