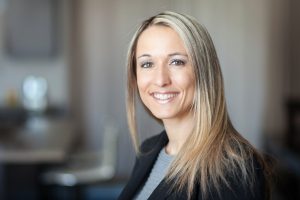 For someone who has not taken steps to address sleep apnea, each day can feel long and tiring. Sleep apnea is often associated with snoring, but there are other health concerns that you should be aware of if you think this problem is affecting you. Those problems include fatigue, a lack of focus, and increased difficulty managing your physical and mental health. Sleep apnea sufferers can also have a harder time managing their blood pressure. Fortunately, treatment can put these problems behind you. At our Livonia/Detroit, MI dentist's office, we can recommend oral appliance therapy for obstructive sleep apnea, or recommend treatment with a CPAP machine when necessary.
You Can Feel More Energized After A Night's Sleep
People who have untreated issues with sleep apnea experience frequent interruptions in their rest due to breathing difficulties. Those interruptions break your rest cycle and rob you of important benefits of sleep. Over time, you can start to struggle with the same issues someone going through a period of sleep deprivation might endure. In other words, you can have less energy, you are more likely to feel groggy or inattentive, and you can have a more difficult time managing your mood.
You Can Put Snoring Problems Behind You
Snoring is a common problem for those with sleep apnea, and a source of embarrassment. If your snoring is tied to sleep apnea, the care we take to help you sleep at night can also help you sleep quietly! This can be a relief for you, and it can be welcome news for your partner, who may suffer their own sleep issues because of loud or difficult breathing.
You Can Have An Easier Time Managing Your Blood Pressure
When your breathing is disturbed while you sleep, it can cause several physical reactions. This temporary loss of air can cause your blood pressure to rise, and that frequent interference can lead to a general change in your blood pressure levels. These changes make you more vulnerable to issues with your heart, which is why you should not take them lightly! People who do not treat sleep apnea can also be more likely to develop an irregular heartbeat.
Our Livonia/Detroit, MI Dentist's Office Can Help You Address Sleep Apnea
Through treatment for sleep apnea, your dentist can help you rest soundly and comfortably through the night. In addition to stopping your issues with snoring, this will help you avoid certain health difficulties that are associated with sleep apnea. Our dental office is prepared to help those who are unsure if their snoring is sleep apnea-related, and those who wish to find an alternative to treatment with a CPAP machine. To find out more about how we can help you, please contact your Livonia, MI, dentist, Dr. Stewart, by calling (734) 425-4400.