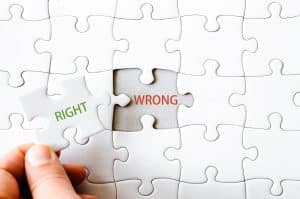 You might have a lot of ideas firmly cemented in your brain when it comes to obstructive sleep apnea (OSA). However, that doesn't mean that everything you're thinking you know about it is necessarily accurate. To make sure you're not inadvertently missing out on treatment that you really need to regain your sleep and to protect your health, we encourage you to consider a few things you're getting wrong. (Don't worry, there's still time to fix your nightly rest).
#1: It's Not The Only Sleep Apnea
You might think that all sleep apnea is central sleep apnea (CSA). It's not. We help you with OSA, as mentioned, which is short for obstructive sleep apnea. Recognize that these are two different problems. Otherwise, you may assume that you're going to need to see a neurologist (CSA has to do with your brain failing to send the signals you need to breathe). Instead, you may simply need a dentist (we treat OSA)!
#2: It's Not Going To Go Away Magically
If you think that you'll get into bed one night and suddenly, your obstructive sleep apnea just won't be an issue anymore, we are sorry to report that this is not likely. Yes, you can make changes to your lifestyle that can help immensely! You can also seek treatment with us. You must do something to resolve the problem.
#3: Treatment Can Be Very Simple
You might think you're going to have to receive some type of prescription drugs or use a fancy machine to sleep. In many cases with obstructive sleep apnea, all you need is a mouthguard (called an oral appliance). You won't need medication.
See Our Team To Dispel Sleep Apnea Myths
Find out more about sleep apnea and how we can help you by simply calling us up and scheduling an appointment. James Stewart, DDS, and our team serve patients from Livonia, MI, as well as Farmington Hills, Farmington, Plymouth, Northville, Novi, Dearborn Heights, Dearborn, Garden City, Westland, Redford, and the surrounding communities. To schedule a consultation, call our office today at (734) 425-4400.