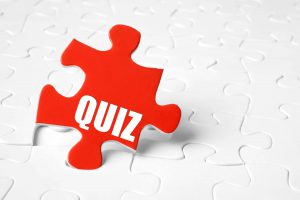 What is a sleep appliance? This is likely your first question when you start investigating what you might be able to do about your snoring or sleep apnea. If it sounds like some sort of strange contraption that you might have to sleep inside of or that may be quite complex, think again! It's very simple, small, and tote-able. It's extremely effective, it won't disrupt your daily life, and it might be just what you're hoping to discover. For specifics, begin with our quiz.
Quiz Questions: True or False?
True or False: A sleep appliance is something that you can only use if it does not interfere with medication that you are currently taking.
True or False: If you're unsure whether snoring or sleep apnea (or both) are affecting your sleep, it's not a good idea to rely on an oral appliance. It can only help with sleep apnea.
True or False: If the appliance we provide for you does not work immediately, you will have to simply get used to living with a sleep disorder.
Quiz Answers
False. You can always wear a sleep appliance regardless of the medication you are currently taking! That's because this treatment is drug-free. You'll wear an oral appliance, which is a fancier way of stating that you will wear a mouthguard.
False. This type of treatment can address both snoring and sleep apnea. As a result, whether you suffer from one or the other (or both), you'll be addressing the sleep disorder affecting you.
False. We will help you find a solution! We may first adjust your appliance to promote success. If it is ineffective after some time, we will move forward with additional solutions!
Protect Your Sleep With A Sleep Appliance
Not sure what the problem is but you have a feeling it might be solved with a sleep appliance? Come in for a consultation soon! James Stewart, DDS, and our team serve patients from Livonia, MI, as well as Farmington Hills, Farmington, Plymouth, Northville, Novi, Dearborn Heights, Dearborn, Garden City, Westland, Redford, and the surrounding communities. To schedule a consultation, call our office today at (734) 425-4400.