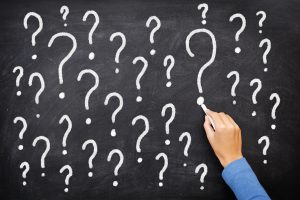 When you hear that you might need to do nothing more than wear a sleep appliance to get your sleep problem all fixed up and solved, you might smile a very large grin! Then, after that, you may realize you don't really know anything about these types of appliances. Is this a good thing? How do they work? These are very common questions that we receive from most patients as they begin treating their sleep disorders. So, let's offer you the introductory information you deserve with our Q's and A's. Then, come on in.
Questions and Answers
Question: How is a sleep appliance going to help treat snoring or sleep apnea, or both? Will it just keep my mouth open all night, so I breathe through it instead of my nose?
Answer: It isn't meant to keep your mouth open. There's a top and bottom portion, which we will position in a specific way that accomplishes the following: It adjusts the way your tongue, soft tissues in your throat, and jaw align with one another. The result? Passages for breathing remain open.
Question: Do you have multiple sizes of sleep appliances that you offer your patients? How do you get a good fit, so that I can expect a comfortable experience? What if they don't fit me correctly?
Answer: We don't have set sizes. Instead, patients receive custom-made appliances (which we can tweak and adjust) for an optimized fit.
Question: I don't recognize my sleep apnea problem right now because I never remember it. I only notice the symptoms. So, how will I be able to tell if my sleep appliance is doing something or if I need another type of treatment?
Answer: You can recognize improvement when symptoms begin to go away (and by seeing us for visits, during which we will help monitor the sleep disorder).
Enjoy The Benefits Of A Sleep Appliance From Our Practice
If you're dealing with sleep apnea or snoring, it's best to let us know that you are in need of treatment, so we may provide you with a sleep appliance! James Stewart, DDS, and our team serve patients from Livonia, MI, as well as Farmington Hills, Farmington, Plymouth, Northville, Novi, Dearborn Heights, Dearborn, Garden City, Westland, Redford, and the surrounding communities. To schedule a consultation, call our office today at (734) 425-4400.