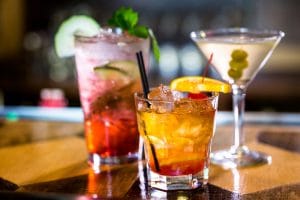 It can be difficult to know whether you're making the best choices for yourself when you're combating a sleep disorder. Are your lifestyle choices all on track to help you sleep through the night? Or, are you doing something that you should perhaps not be doing, unknowingly contributing to the problem rather than solving it? Today, we would like to talk with you about alcohol. Beverages that include it make you nice and drowsy and seem like a good choice if you're having trouble falling asleep, of course! … But are they really a solid bet?
Quiz Questions: True or False?
True or False: If you drink alcohol, it can help you fall asleep and stay asleep very easily. As a result, this is a good evening beverage if you deal with a sleep disorder.
True or False: Even though it can cause you to wake up, alcohol is still helpful for sleep apnea because it's so relaxing.
True or False: It's best to only drink an alcoholic beverage occasionally if you're dealing with sleeping problems.
Quiz Answers
False. Actually, alcohol might help you fall asleep. However, it's also known for causing you to wake up again in the middle of the night or early in the morning. This will not benefit you in the least!
False. In addition to making you feel drowsy, the alcohol will contribute to your sleep disorder by causing your muscles to become relaxed, too. You don't want this! You want active muscles that don't allow throat tissues to collapse.
False. We suggest you cut it out completely if you are serious about treating your sleep problem.
Avoid Making Sleep Disorders Worse
Ask us for lifestyle choice advice, so we may help you protect yourself and your nightly sleep. James Stewart, DDS, and our team serve patients from Livonia, MI, as well as Farmington Hills, Farmington, Plymouth, Northville, Novi, Dearborn Heights, Dearborn, Garden City, Westland, Redford, and the surrounding communities. To schedule a consultation, call our office today at (734) 425-4400.