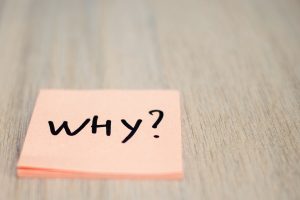 Perhaps you're certain that you have always slept well. You don't remember ever being fatigued before, dealing with headaches, having trouble staying asleep, or snoring. So, what happened? What shifted that transitioned you from someone with an exceptional ability to sleep soundly through the night to someone who requires care for a sleep disorder? Let's help you begin understanding what may be going on with your body (and what to do).
You May Have Had Them (But Didn't Notice)
You may have had sleeping problems like sleep apnea or snoring for a long time. However, it's possible that your sleep disorder has become worse. It's possible that you suddenly have an audience (perhaps you just got married) and someone is finally picking up on what's going on. Remember, it's often easy to overlook sleeping concerns until the side effects become serious.
It Could Be Linked To Lifestyle
Something in your lifestyle may have changed that's caused you to end up with a sleep disorder. Remember that the following can have a significant effect on encouraging your throat muscles and tissues to collapse or may contribute to the obstruction of your air passages:
Carrying excess weight
Drinking alcohol
Using relaxants
Sleeping on your back
Chronic congestion
Each Person Is Unique
There are so many factors that can play into why you are dealing with a sleep disorder like sleep apnea or snoring. What we would like to impress upon you is the fact that each patient is unique. To find out more about what's happening with your own sleep, how we can help you treat it, why you're experiencing issues, and to get back to solid sleep, come in to see us for a sleep consultation!
See Us To Find Out Why Your Sleep Is Poor
Wondering why you're exhausted and where these sleeping problems came from? Come in to learn more! James Stewart, DDS, and our team serve patients from Livonia, MI, as well as Farmington Hills, Farmington, Plymouth, Northville, Novi, Dearborn Heights, Dearborn, Garden City, Westland, Redford, and the surrounding communities. To schedule a consultation, call our office today at (734) 425-4400.