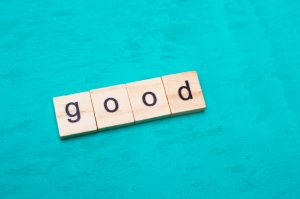 Sometimes, even when you know you're experiencing some sort of issue that has to do with your health that you should treat, you convince yourself it's no big deal. This is particularly true of issues like sleep disorders, from snoring to sleep apnea. Why? Well, because they're a bit mysterious to you, you're not completely informed about the consequences, and you're not really sure if it's something that requires care. With this said, from our Livonia, MI team to you, we say: There are some very good reasons to treat sleep problems, even if you don't recognize at first that the severity of their long-lasting side effects can be quite impactful on your life. Get started with some basics then come in to see us to learn more!
You're Tired
One good reason to treat your sleep problems? You are tired! Remember that whether you're dealing with serious snoring, sleep apnea treatment, or anything else, it's called a sleep disorder for a reason: It means your sleep isn't complete and healthy. If you don't get enough sleep, you're going to feel fatigued. That fatigue will mount and you will eventually feel completely exhausted. This doesn't make your daily quality of life very nice, so see us soon for help.
Your Spouse Is Annoyed And Tired
If you think you're the only one affected by your sleep problems, guess again! Even though you may assume you're the only one in this scenario, don't forget that your husband or wife is likely feeling the pain of your sleep disorder just as much as you are. Then, there's also anyone in earshot with really good hearing who is woken at night by your loud choking, snoring, or gasping noises. It can exhaust everyone around you, so see us for treatment as soon as you can.
Poor Sleep Leads To Poor Health
The longer you ignore sleep problems, the greater impact they can have on your overall health. If this is news to you, then take it very seriously and seek treatment just as soon as you can. Your liver, cardiac health, and more depend on your ability to make it through a full cycle of sleep each night.
Treat Sleep Problems With Us For Good Health
Keep your overall health on track by seeking treatment for your sleep problems! James Stewart, DDS, and our team serve patients from Livonia, MI, as well as Farmington Hills, Farmington, Plymouth, Northville, Novi, Dearborn Heights, Dearborn, Garden City, Westland, Redford, and the surrounding communities. To schedule a consultation, call our office today at (734) 425-4400.