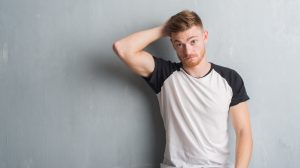 When we talk about sleep disorders, we often find that people become confused about why they are dealing with the issue at hand and what to do about it. A prime source of confusion? Whether it's just an inherited problem that is going to go on no matter what, whether it's really only a problem that tends to affect men, and if it's really worth seeking professional care to treat. Fortunately, our Livonia, MI team has the easy, quick, straightforward answers that can help demystify the details, while we begin helping you feel motivated to seek the care you need!
Your Genes
When it comes to sleep disorders like sleep apnea, it is absolutely possible that if you look back, you have a family history of sleeping problems. This may play into the fact that you're having trouble breathing throughout the night. However, there's more to this: Remember that it's possible to suffer from sleep apnea even if you're the only person in your family dealing with it because lifestyle issues can cause it, too. Then again, it can be inherited and lifestyle choices can contribute. Whether or not you are genetically predisposed, we can help.
Your Gender
You may associate snoring as something that men do! Or, you may have spent time recently trying to convince someone that it's something that can happen to anyone. The truth is, sleep disorders like sleep apnea are most common amongst men. However, it is absolutely possible for either a man or a woman to deal with sleeping issues from snoring to sleep apnea and more. Fortunately, it's also something that we can treat for anyone!
Your Greatest Option For Dealing With It
Are you snoring? Do you think that you may have sleep apnea? Whatever the case, whether you think it was passed down from a family member, whether you're a man or a woman, etc., the best choice for moving forward is to seek professional treatment from us. We know that you may have sought out lots of fixes, home remedies, and more, and all without good results. The good news is that we offer a variety of options that work by helping you breathe as you sleep. We can also speak with you about lifestyle changes that will make an impact!
See Us For Help Soon With Sleep Disorders
No matter the particulars involved in your current sleep disorder concern, remember that our team is here to take your call, to help you with a sleep evaluation, and to offer you the treatment you require. James Stewart, DDS, and our team serve patients from Livonia, MI, as well as Farmington Hills, Farmington, Plymouth, Northville, Novi, Dearborn Heights, Dearborn, Garden City, Westland, Redford, and the surrounding communities. To schedule a consultation, call our office today at (734) 425-4400.