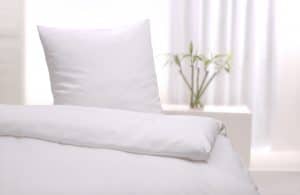 Do you have kiddos who are about to go back to school, once summer vacation wraps up? If so, you've been enjoying a much more relaxed schedule than the much more structured routine that comes with life when school is in session. With that said, we wonder: How has your sleep been this summer? Perhaps you have made note of some things that have caused you to think you might be dealing with a sleep disorder that could really use treatment from our Livonia, MI team! Not to worry, whether you just have an instinct or a pretty solid idea about what's going on, we welcome you in for a consultation, so we can help you sort out the details (and get back to sleep).
Did You Think Fatigue Was From A Packed Schedule?
We are curious about what you have noticed this summer versus your experience with sleep and your daily life when school was still in session. It's very often the case that patients assume they are just chronically fatigued because their lives are so packed full of to-do lists, taking the kids to school, picking kids up from extracurricular activities, and everything else that comes with having a family! While you may guess that you've just been getting into bed too late to get enough sleep, you may find over summer vacation (when you have more time) that you're still exhausted. If so, this points to a possible sleep disorder for which we offer treatment. All you have to do is come in for help!
Did You Promise Yourself You'd See Us?
Perhaps you were already well aware that something was wrong with your sleep during the previous school year, so you decided you would give us a call to learn more about sleep disorders and possible treatment over the summer. However, the break is winding down and maybe you keep hoping that the issue will clear up (but it hasn't). We remind you that problems like snoring and sleep apnea are incredibly common and also that they don't generally just disappear on their own. Call us today! You still have time to learn more and to begin guiding your sleep toward success with us.
Everyone's Been Teasing You
Have you gone on vacation, had guests over, or been in any other situation this summer in which others heard you during sleep? Have you become the butt of the joke because of loud snoring? See us. This is a red flag that you may have a sleep disorder requiring care!
Treat Sleep Problems Very Soon 
We encourage you to come in just as soon as you can, possibly before the school year begins, so you can get your sleep back on track for a successful fall, winter, and beyond. Set up a consultation soon! James Stewart, DDS, and our team serve patients from Livonia, MI and the surrounding communities. To schedule a consultation, call our office today at (734) 425-4400.