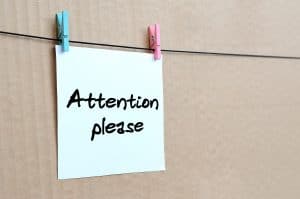 We know that there's quite a lot of information online, that there are lots of treatment and remedy ideas around nearly every corner (and for just about anything imaginable), and that as a result, it seems like trying to treat problems on your own always seems like the best first step. However, when you think you may be dealing with excessive snoring or sleep apnea, our Livonia, MI team urges you to realize that this is simply not the case. You need our team of dental professionals for an assessment and any required treatment. Let us explain a bit more about why!
It's Very Hard To Diagnose Yourself!
In case you haven't noticed, you may not have ever actually heard yourself snore. Or, you may think you might have sleep apnea but you don't remember anything associated with it at all. Instead, someone else is telling you things, which means you have evidence of a problem but nothing that you have witnessed. Next, even if you are snoring loudly or you sound like you're choking, when you or a spouse, for instance, tries to come up with a diagnosis, it's still possible to get it wrong. Unfortunately, if you get it wrong, you may miss out on essential treatment that you need for sleep health and your overall health, too.
You Can't Fix Your Problem Without A Professional
You might think that if you can narrow things down or even receive a diagnosis from us regarding whether you're snoring, dealing with sleep apnea, etc., then you can go ahead and attempt to treat your problem. You'll head to the drugstore, you think! You'll find some remedies online. While this sounds good, what you need is a customized oral appliance that will actually position your jaw in an optimal way, which will then promote open airways. You need our team for this! Anything else will not offer the complete, effective treatment you require.
Without It, You're Headed For Health Problems
As mentioned, it's nearly impossible to self-diagnose and even if you were to get it right, there's not a fully effective treatment that you can access without professional assistance. This means that whether you're dealing with chronic and severe snoring or sleep apnea, you'll be going without a solution. The longer this goes on, the greater the chance that you continue to miss out on sleep and that you develop true health problems, which are often linked particularly with sleep apnea (such as heart problems, liver problems, and more). See us soon!
Come In For Professional Sleep Treatment
Don't give in to the urge to try to treat your own sleep apnea or snoring on your own. Come to us not only for an assessment but also to discuss and receive treatment that best suits your sleep health needs. James Stewart, DDS, and our team serve patients from Livonia, MI, as well as Farmington Hills and the surrounding communities. To schedule a consultation, call our office today at (734) 425-4400.